Current Services
Northern Colorado Wildlife Center is doing everything it can to help the wildlife and people within the community. Since we are still in the start-up phases, we can only offer some education and outreach services as well as access to humane solutions. With your generous donations we can expand our services and do much more for our community!
Wildlife Education and Outreach Programs
If you are interested in having Northern Colorado Wildlife Center visit your classroom, company, scout troop, or other organization please visit the link below and fill out the application. You can then submit the application to tallon.nocowildlife@gmail.com or call 970-682-3943 with further questions or interests. We can provide age appropriate presentations on a variety of topics to anyone from preschoolers to senior citizens. We pride ourselves on our ability to tailor presentations to each individual audience, large or small, so that everyone gets the most out of our visit!
Humane Solutions Advice
Humane solutions are an easy, effective way to solve almost any human-wildlife conflict that may arise. Humane solutions are solutions to wildlife caused problems that keep both the public and animal safe. Visit our
Wildlife Emergency
page to get more information on humane solutions for each species and problems that you may be encountering!
Future Services
Northern Colorado Wildlife Center is aspiring to be a full fledged wildlife rehabilitation center tasked with taking caring for the numerous sick, injured, and orphaned wildlife that inhabit the area. However in addition to providing for the wildlife, we hope to provide just as much to the community in many different ways. These include:
- volunteer opportunities
- internships
- community service fullfillment
- lecture circuits
- careers
- fundraisers
- many other one of a kind experiences with local wildlife
Volunteer and Internships
| | |
| --- | --- |
| Work hands on with wildlife and gain once in a lifetime experiences through helping to feed, clean, transport, administer medical care, and release the animals that come into the rehabilitation center. | Volunteers and interns will also learn skills such as medical treatments, capture and restraint methods, dietary and nutrition applications, habitat construction, and many other skills that can not be learned in any other setting. |
Wildlife Rehabilitation
Wildlife rehabilitation is the main focus of Northern Colorado Wildlife Center. We want to do everything we can to help the sick, injured, and orphaned wildlife that we share the community with so that they can have a second chance at life and be released back into their habitats when healed. This is done through providing medical treatment, proper diet, safe and appropriate caging, and a plethora of other services to the animals. However, we need your help in the form of generous, tax deductible, donations to make this vision a reality.
Powered by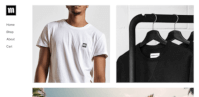 Create your own unique website with customizable templates.

Photo used under Creative Commons from Liz Henry

UA-91827209-1