​

The mission of Northern Colorado Wildlife Center, a 501(c)3 independent nonprofit, is to:

- Rehabilitate sick, injured, and orphaned wildlife, and when successful, release those animals back into their natural habitats.

-Educate the public about the natural histories of wildlife native to northern Colorado, ways to peacefully coexist with them, and provide humane solutions to human-wildlife conflicts.

​-Promote and advocate the preservation and restoration of native ecosystems that provide wildlife places to live and thrive
What Got Us Started
We are a group of local northern Colorado residents that have worked with wildlife for over 20 years. Several years ago the only facilit
y in northern Colorado providing care to non-raptor wildlife discontinued their services. Since then, we have been trying to get another facility up and running. The former facility took in nearly 2,000 animals every year, and while Greenwood Wildlife Rehabilitation Center in Longmont has been willing to take animals from the region during this time, their obligation has legally been to Boulder county, and thus they have not been able to take in all the animals in need from northern Colorado. Therefore, around 6,000 animals went untreated these past few years. We believe many of these instances can be avoided through public education of humane methods aimed at peaceful coexistence with wildlife. However, some negative interactions are unavoidable, in those cases, a rehabilitation center is needed to care for sick, injured, and orphaned wildlife. Our goal is to provide these education services to the northern Colorado community through lectures and social media, and open a facility to provide rehabilitation services to it's wildlife.
OUR BOARD OF DIRECTORS
We are a volunteer board of directors with very diverse backrounds
Julie Traver
​President

Julie has lived in Fort Collins for 14 years, and can't imagine calling anywhere else home. She received a B.A. in Liberal Arts with a concentration in Media Studies in 2007, and a B.S. in Wildlife Biology in 2014. During her years in school, Julie worked as a veterinary technician at the Larimer Humane Society, volunteered at the Rocky Mountain Raptor Program in the education department, and did an internship at the International Wolf Center as an education intern. Since graduation she has worked at Greenwood Wildlife Rehabilitation Center in Longmont in the bird nursery and bird ICU. She is in the process of getting her license in wildlife rehabilitation. She hopes to combine her wildlife and education skills in order to help provide northern Colorado with access to wildlife rehabilitation center as well as knowledge about how to appreciate, and coexist with, local wildlife. Outside of NCWC her interests include reading, yoga, and spending time with her family.

Tallon Nightwalker
Vice President

Even though Tallon was born in Loveland, Colorado he spent most of his life living in a small town named Pierce. When he was just five years old he started volunteering at a wildlife rehabilitation center along side his father in Fort Collins where he fell in love with the profession. Once 18, he received his wildlife rehabilitation license from the state and was able to take another step in his career and begin working as a paid wildlife rehabilitator at Greenwood Wildlife Rehabilitation Center in Longmont, Colorado where he has been working for over four years. He also received wildlife, forestry, and natural resources recreation certificates in 2014 from Front Range Community College. In addition to working as a wildlife rehabilitator, Tallon has worked as veterinarian's assistant, wildland firefighter, and personal care provider for the elderly.
​

Cary Rentola
Secretary


Cary grew up in Broomfield, Colorado always surrounded by family pets. She graduated from the University of Northern Colorado with a duel B.A. in Journalism and Communications and an M.A. in Communications. After graduation Cary worked for a small animal veterinary clinic, that also did wildlife rehabilitation, and volunteered time with multiple humane societies and rescues. She realized a career in nonprofit work, specifically benefiting animals and the environment, was her calling. Her sixteen years of nonprofit experience include twelve in animal welfare. From 2002-2010 she served as the Marketing, Community Outreach and Volunteer Program Manager at Larimer Humane Society, has served as the Director of Marketing and Communications at W.O.L.F. Sanctuary and has been the Development & Event Manager at Animal House Rescue & Grooming since March 2014. Her family includes three rescued dogs (Tucker, Willow Rae and Monroe) and three shelter cats (Milo, Piper Sue and Ember Lee).
Josh Traver
Treasurer

Josh graduated from Colorado State University in 2011 with a degree in Fish, Wildlife, and Conservation Biology. During school he worked at the Larimer Humane Society in Fort Collins in both the companion animal and wildlife departments. After graduating, he spent a summer working in northern California as part of an ongoing study of American Marten. In 2013 he worked at High Plains Environmental Center in Loveland as the Natural Areas Assistant. Josh began working at Greenwood Wildlife Rehabilitation Center in 2014, becoming licensed in 2015. He and his wife Julie enjoy hiking, camping, and Colorado's great craft beer.

Bob Nightwalker
Board Member


Bob Nightwalker has been a licensed wildlife rehabilitator since May of 2000. Graduating from Moorpark College's Exotic Animal Training and Management program in 1992, he has worked in the animal field as a zookeeper, barn manager at an equestrian center, and an animal control officer until finally deciding on becoming a wildlife rehabilitator. A native to northern Colorado, Bob grew up in Fort Collins, where he now resides.

Madison Leming
Board Member


​

A Colorado native, Madison's love for nature and all the creatures that encompass it runs deep in her blood. Throughout her undergraduate Zoology studies at Colorado State University, she volunteered at Greenwood Wildlife Rehabilitation Center in Longmont, Colorado primarily in the waterfowl department. Upon graduation with a bachelors in 2015, she set out to assist in building the world's first ever vacation rental zoo, Zoo Chateau in Golden, Colorado. There she not only worked as a sub-contractor for building the hotel and exhibits, but was also given the responsibility to hand raise two red kangaroo joeys, a zonkey, rehabilitate a rescued Poitou donkey, and care for a herd of retired champion show horses. She then returned to Fort Collins in early 2017 to be with her fiancé, where she now works at Raintree Animal Hospital as a client relations specialist orchestrating the hospital's daily flow and representing the practice as the face of the facility. Her vision for the Northern Colorado Wildlife Center is to provide sick, injured, and orphaned wildlife in the northern Colorado region with the resources for a second chance at life, and to teach compassion and appreciation for these creatures that have purpose beyond our understanding.
Kate moved to Colorado in 2015 after receiving her bachelors of Science in Zoology from Minnesota State University. While in school, she cared for her university's permanent animal residents and discovered her passion for animal behavior during an internship at a herpetological zoo. Since then, she knew she was hooked on wildlife and wanted to share her passion with the world. After moving to Colorado she immediately became a member of the Northern Colorado Herpetological Society and helped develop its education programs as well as its rescue and adoption program. She has been working at Animal House Rescue & Grooming, caring for their adoptable dogs and developing playgroups and enrichment since 2015. She has also been a volunteer at the Museum of Discovery, caring for their live animals. Now she can't imagine living anywhere else with her large furry and scaly rescue family, and of course her foster animals.

​
Northern Colorado Wildlife Center is looking for additional board members! Please visit the PDF link below and fill out the application! You may email the applications to tallon.nocowildlife@gmail.com and we will get back to you ASAP!
What We Believe
Non-Profit Position Statements
Northern Colorado Wildlife Center (NCWC) has created position statements on current issues
involving wildlife rehabilitation, education, and advocacy. These statements have been created to
serve as a guide complimentary to our mission statement and to provide useful information for NCWC
staff, volunteers, and supporters.

CIRCUSES AND TRAVELING SHOWS
NCWC is opposed to the illegal use of wild animals as circus performers or in traveling exhibitions.
Many wild animals in such acts may also pose a threat to public safety and to themselves and other
performing animals. Wild species have unique care and welfare needs that would be difficult to
humanely meet through regular traveling and temporary shelter/housing.

DOMESTIC PETS
NCWC will promote programs that educate cat and dog owners, and the general public, about their
impacts on wildlife and what measures can be taken to reduce these effects. We encourage the
public to abide by all city and county ordinances regarding domestic pets. The measures NCWC
approves include:
• Keeping cats indoors, if allowed outdoors, cats should not be allowed to free roam or should
wear collars with devices designed to prevent them from hunting and should be supervised at
all times. We encourage the use of outdoor enclosures, leashes, and tethers.
• Dogs should be kept confined when unsupervised. When outside they should be walked on a
leash unless in an area specifically designated for dogs to be off-leash, like dog parks.
In addition, to reduce the potential for infectious disease transmission to wildlife, dogs and cats
should be vaccinated as required by law and to reduce predation upon wildlife, pets should be fed
properly.

ENDANGERED SPECIES
NCWC supports both Federal and State wildlife agencies to continue and broaden their protection of
all species and encourage residents to assist in preserving habitat where such species are known to
reside.

HUNTING AND TRAPPING
NCWC is not opposed to hunting when laws and restrictions are followed. NCWC does oppose the
illegal steel jaw leg-hold trap and any other non-selective, inhumane, traps. We also strongly oppose
the illegal and the indiscriminate hunting of animals.

INVASIVE SPECIES
Introduced invasive species are animals and insects that may, or may not be, native to Colorado and
can have harmful negative effects on the environment. They are introduced accidentally or
intentionally outside of their native range. Because they are not native to Colorado habitats, they have
no natural competitors or predators. Without these checks and balances, the invaders are able to
reproduce rapidly and out-compete native species. Invasive species can have harmful effects on the
delicate balance of native ecosystems. Based on space and available resources, NCWC will give
priority to Colorado native species of wildlife for rehabilitation and release but will provide shelter,
medical attention and care to invasive species determining eventual outcome on a case-by-case
basis.

NUISANCE WILDLIFE
NCWC encourages the use of non-lethal preventative alternatives including non-harmful physical or
chemical deterrents to address perceived pests. Only when human health or herd/flock health is at
serious risk, and where non-lethal methods have been exhausted, should methods of lethal control be
considered. Methods of nuisance wildlife management that prolong suffering or excessive discomfort
(dehydration, starvation, hypothermia) are unacceptable, as are those that endanger non-pest
animals, such as poisoning, which raptors and other predators can die from after consuming pest
animals which have been poisoned. Glue boards, electrocution, drowning, live freezing and
ineffective traps for controlling pest populations are not supported by NCWC.

PREDATOR CONTROL
NCWC supports wildlife management strategies that aim to keep the whole ecosystem intact and
healthy. Only when human health or safety or herd/flock health and safety are at serious risk, and
where non-lethal methods have been exhausted, should a humane lethal method of control be
considered. Poison should never be used to control predators as it may cause undue suffering on
both target and non-target species. Where companion animals are threatened by wildlife species
outside of the home, it is the responsibility of the owner to ensure the protection of the companion
animal. Only when an individual wild animal (bear, cougar, coyote, etc.) becomes too habituated to
human settlement showing no fear of humans, is increasingly aggressive, and relocation efforts would
not be reasonable or biologically sound, should humane methods of lethal control be considered for
that individual animal.
​
REHABILITATION, RELEASE & LETTING NATURE TAKE ITS COURSE
Human activities, directly and indirectly, have an impact on all other species of animals and plants on
earth through our common ecosystem of air, earth and water. NCWC recognizes and values our
interconnectedness with all animals, and strives to enhance their quality of life. Wild animals are
unique in that they may be free-living or under our guardianship in captivity. In both circumstances,
we have a responsibility to acknowledge and reduce intentional and unintentional human impacts that
may compromise the welfare of wild animals. Free-living wildlife are those non-domestic animals that
are generally born, reproduce and die in the wild. Occasionally, captive-bred wild animals are
released into nature to augment species populations. Humans intentionally and unintentionally impact
free-living wildlife across the globe, and must strive to reduce any negative impacts on individual wild
animals and protect species through conservation. As such, we intend to relieve suffering and provide
care and treatment for those individual animals directly or indirectly impacted by human activity, and
return those animals back to their free-living state, when possible. Instances of natural predation are
part of a thriving ecosystem and are thus encouraged by NCWC to occur. However, circumstances
may arise when a predator fails to completely dispatch a prey animal, and that animal may find its
way into our care. We believe it is more humane to provide care and rehabilitation for that injured
animal, than to allow it to suffer and die in the hopes that another predator or scavenger may happen
to find it and finish it off, especially in urban areas where predators can be scarce.
​
URBAN DEER
NCWC recommends the use of non-lethal strategies as a solution to increased human-deer conflict.
The real or perceived problem of overabundant deer populations must be addressed in a sustainable
and tolerant manner, and NCWC supports activities that aim to prevent conflict and educate residents
about how to co-exist with deer. NCWC is also opposed to the feeding and habituation of deer, which
causes them to gradually lose their fear of people, pets and vehicles.

WILD ANIMALS AS PETS
NCWC believes wild animals make unsuitable pets and most people are not equipped to properly
maintain such animals in a home environment. These animals should be placed with a licensed
rehabilitation facility or wildlife sanctuary for care or eventual reintroduction. It is a violation of federal
and state law to possess most species of native wildlife without the proper permit or license.
​
WILD ANIMALS IN PERMANENT CAPTIVTY
NCWC is opposed to the permanent confinement of wild animals unless it can be demonstrated that
their unique care requirements can be legally met in the captive environment. Individuals and
organizations must strive to meet the care needs at all life stages, both on and off exhibit, by
employing management practices and species-specific enclosures that meet the physiological,
emotional and behavioral needs of the animals, and possess all proper state and federal permits.
Powered by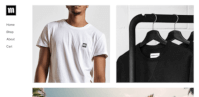 Create your own unique website with customizable templates.

Photo used under Creative Commons from Tom Hannigan

UA-91827209-1